As part of my work as a health coach, I am required to review people's measured waist circumference. Most comment ahead of my talking about it, saying "I know, it's bad" or "I know, I'm fat" and that stuff just breaks my heart. When I actually go over their waist circumference, I let them know, if they ask, that correlation does not equal causation, and fitness is more important than body shape/size.
And, how much do you love this post? Laura is awesome!
Tutus And Tiny Hats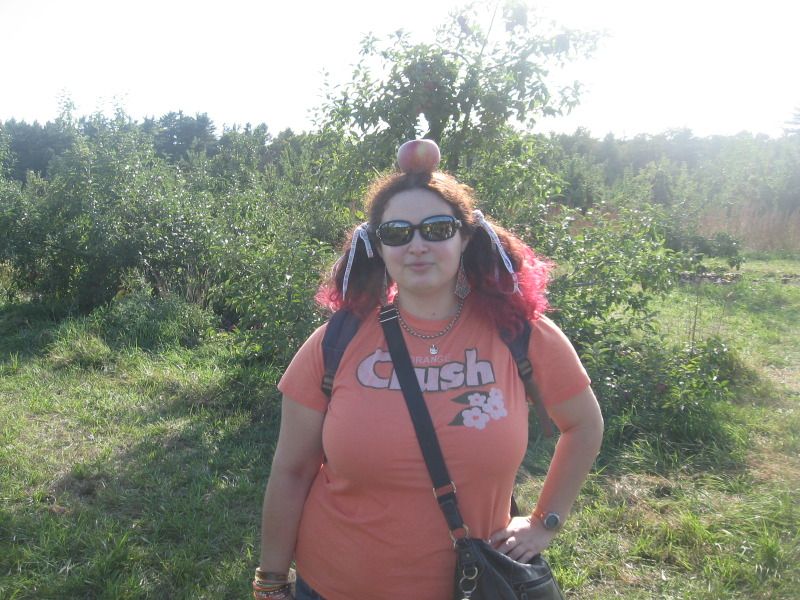 There's an apple on my head.
As an apple-shaped lady,* I was really glad to see this post about the protective properties of belly fat.
There's so much noise about the evils of abdominal fat–it eats puppies and kittens for breakfast, steals purses from old ladies, and makes the baby Jesus cry. These breathless reports are almost always accompanied by headless fatty pictures, as if to say, "If you look like this, you're doomed! Also, too ugly to show your face."
It's good to finally see evidence that belly fat–just like almost any other physical characteristic–has positive as well as negative associations (none of which, btw, are destiny).
View original post 425 more words